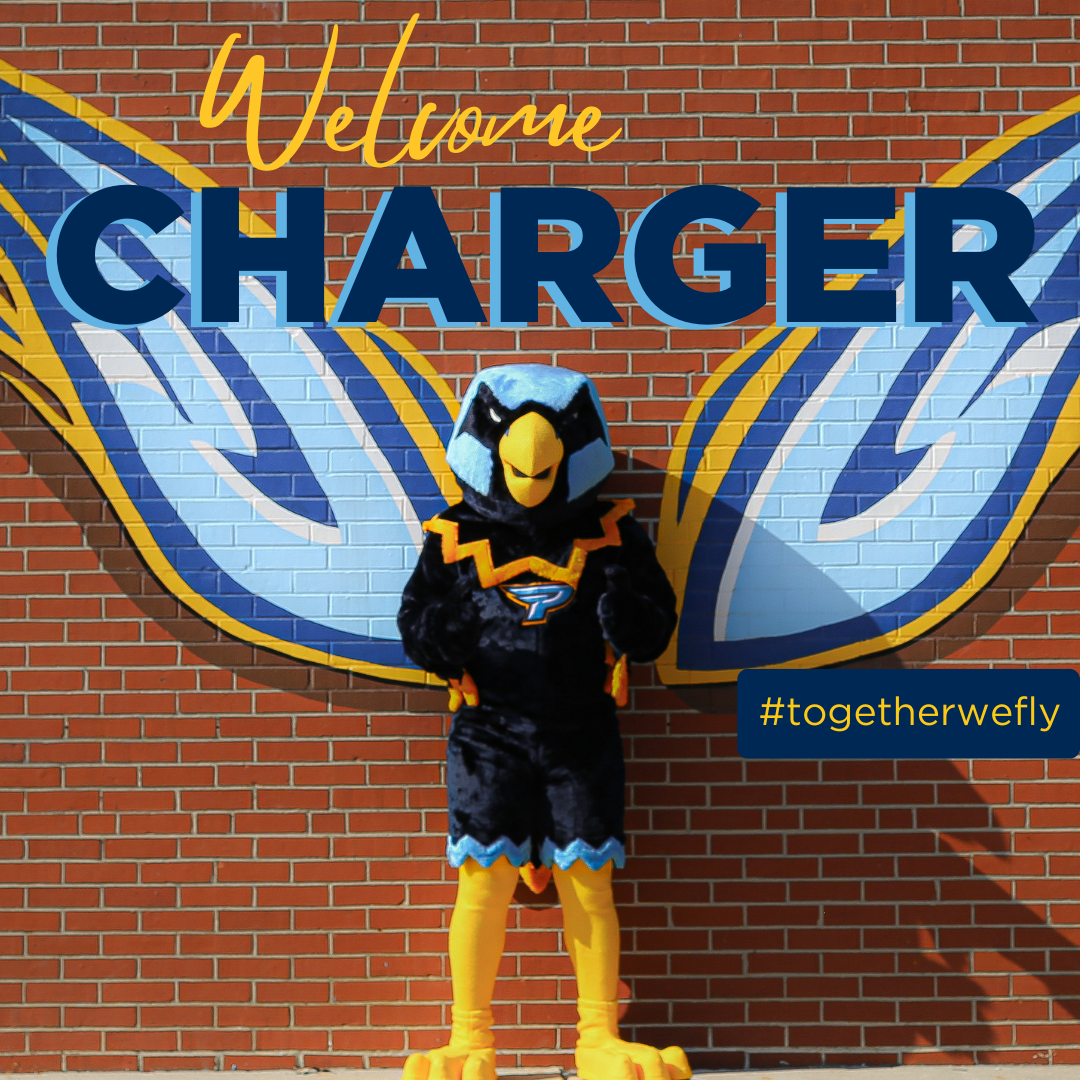 Meet our new Mascot
Meet Our Mascot!
Name: Charger
Height: 6 feet, 4 inches
Date of Birth: August 24, 2022
Hometown: West Point, GA
Major: Undecided
Hobbies: Attending Skyhawk athletic events, helping out in the community, flying
Point University's mascot has been the Skyhawks since 2012, but Charger himself joined the Skyhawk family in the fall of 2022. Students, faculty, staff and alumni submitted names and voted on finalists, with the big reveal at our Homecoming game in October. His name is a tribute to the University's previous mascot of many years, the Atlanta Christian College Chargers.
The Skyhawk symbolizes Point University student-athletes, coaches and fans. A fierce bird of prey representing our intense focus on both athletics and academics, the Skyhawk loves to soar among the clouds and feel the sun – the higher, the better!
Athletics offer our students unique opportunities to grow and develop strength of character that will serve them throughout their lives as they serve God. That character is on display whenever they compete. The Skyhawk mascot reflects the attitude and significance of sports at Point University, where student-athletes are points of influence for Christ on the field, in the classroom and in the world.
Today, Charger is a regular at Point athletic events, campus gatherings, and local community events. Thanks to his height, he is easy to find in a crowd! Look out for him around campus and the Greater Valley Area.